Description
With over 151 perfectly food combined 80/10/10 style hygienic low fat raw recipes from both "101" & "50 More Frickin Rawsome Recipes" and over 30 transitional low fat raw gourmet recipes from "TRA Retreat Treats", 30+ "Super Sweet Treats", 21 "Naturally Rawsome Dressings" and 50+ FREE raw recipe videos you are sure to satisfy any taste, texture and desire in any situation.
Enjoy ease in deciding what to eat with 3 amazing ways to Search for recipes, by ingredient category or keywords, and keep track of what to shop for with a helpful "Add to Shopping cart" function.
In the spirit of abundance and the wish to share those simple recipes and tips that have so enlivened me, 50 recipes are included in the app, as well as 50+ free recipe videos with all of the charts, tips and the shopping cart for free!
You have nothing to loose with only sweet and savoury raw satisfaction to gain!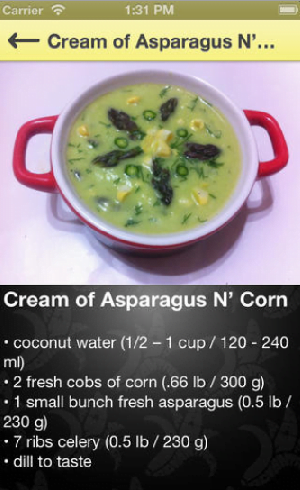 FEATURES
Preparing awesome simple low fat raw vegan meals anywhere you have your iPhone or iPod has never been so easy.
Chris Kendall's "The Raw Advantage Raw Recipes" includes:
Free recipes from my wildly popular raw recipe ebooks 101 Frickin' Rawsome Recipes, 50 More Frickin Rawsome Recipes, TRA Retreat Treats, Super Sweet Treats, and 50+ Recipe videos with easy to follow steps
Mouthwatering crystal clear pictures and detailed descriptions of each and every recipe
Search by category function to view all of your recipes in order
Innovative filter by ingredient function to easily find the specific recipes that you can make from ingredients you have on hand
Quick and easy keyword search to find all recipes by ingredient or recipe name
Clear and concise food combining chart for optimal digestion
Raw Food 101 to help bring clarity to the why and how of a Raw Food Lifestyle
Helpful Shopping cart function, adding entire recipes to the cart with ease
Easily add on to or subtract the total quantity of items in the shopping cart as well as check off and remove from cart as you shop
Informative ingredient conversion chart shows calories and various forms of measurement for each individual food in the recipes
Helpful tips and tricks for every category of 101 Frickin Rawsome Recipes
All recipes in both metric and US Imperial measures
Stylish intuitive design and functionality
Room to add more Recipe Books in future updates
Once installed, no internet connection required to view recipes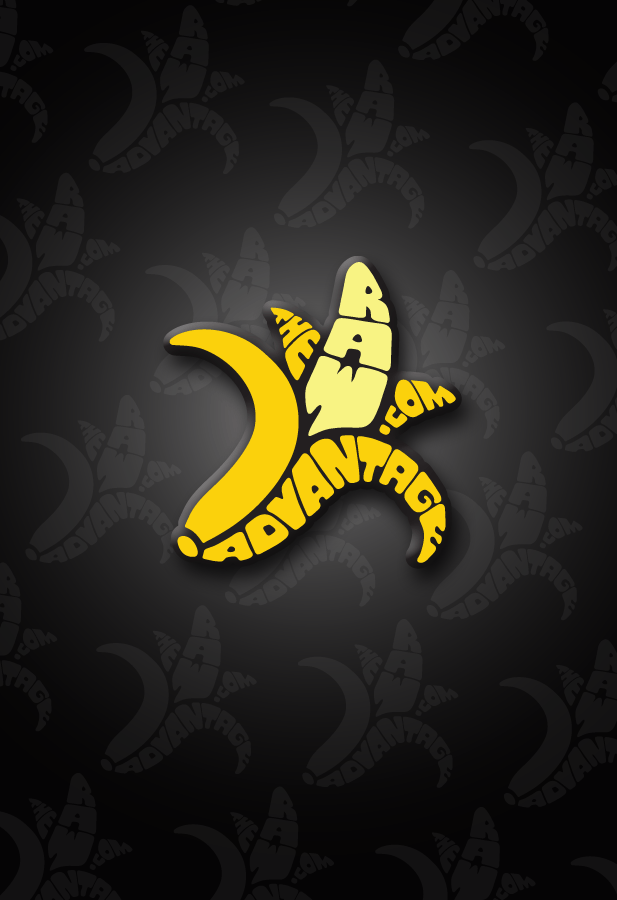 DESCRIPTION
Explore 133 mouth-watering simple low fat raw food recipes with stunning photography before diving into the detailed description that takes you effortlessly through each dish.
If Mother Nature was serving Recipes in the garden of Eden, these would be them!
Search in a variety of ways that will make Decision making at meal time and in the grocery store a Snap. Add meals at a time to your Innovative Shopping cart with a push of a button or decide what you can make for breakfast, lunch, or dinner from whats in your fridge, pantry or fruit basket without a thought.
Enjoy from both
"101 Frickin Rawsome Recipes" + "50 More Frickin Rawsome Recipes":
Revitalizing "smoothies"
Awesome "green smoothies"
Wondrous "sweet soups"
Satiating "savory soups"
Original "noodle dishes"
Mouthwatering "stews"
Excellent "special dishes"
Enjoy from 
"TRA Retreat Treats":
Mexican Night
Thai Night
Italian Night
Mediterranean Night
East Indian Night
Breakfast Recipes
Our Favorite Drink Recipes
Enjoy from
"Super Sweet Treats" desserts that can be the whole meal
and "Naturally Rawsome Dressings" 21 simple and delicious raw dressings and sauces!
All in all the best of the Best Simple Raw Recipes,
I really Hope you Love them all!
Much
PeaceLovenSeasonalFruit ck